Head Start & Early Head Start Enrollment Begins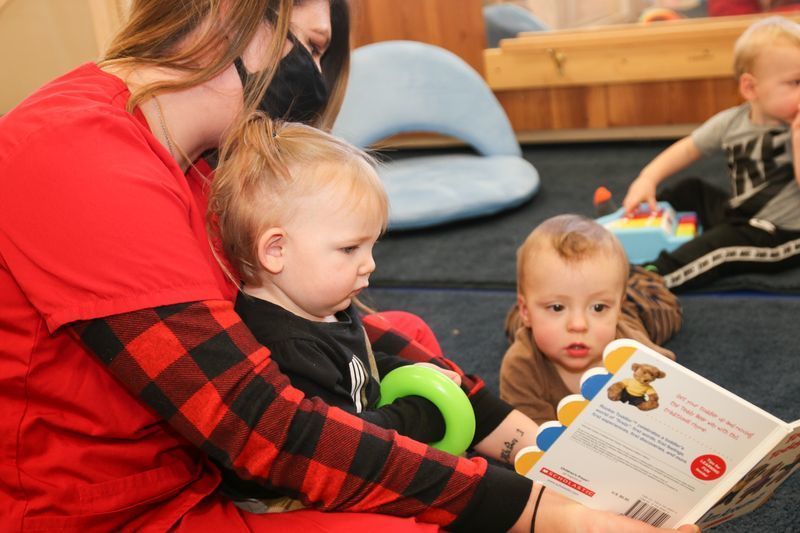 It's enrollment time! We are taking applications for both our Head Start and Early Head Start programs for the next school year. These programs are provided at no-cost to eligible families.
For nearly 50 years we have been administering the Head Start program to families in Woodbury County. Head Start is an all-day, educational preschool program for children age three until they are kindergarten-eligible. We promote language and literacy development, early math, science and social studies concepts, as well as positive approaches to learning.
We began providing the Early Head Start program to families starting in 1999.  This program offers both weekly home visits (virtual only due to COVID) or all-day classroom options.  Early Head Start is provided to prenatal women and children up to age three.  "We love our home visitor," said one mother. "I've never felt judged or looked down on by her.  She's always there to listen and give advice."
To learn more about Head Start and Early Head Start or to apply for one of the programs, click here. You can also call our Enrollment Specialist at 712-274-1610 x241.
You will need proof of age, immunizations and income verification for the 2020 tax year or the last 12 months.
"My Heart" Bag Campaign
We are excited to announce that we will be the recipient of the proceeds from the "My Heart" Bag campaign located at Hy-Vee on Gordon Drive.  During the month of March, we will receive a $1 donation from each purchase of the $2.50 reusable red bag.  The money raised through this campaign will help low-income families in our programs become more self-sufficient.  We are so grateful to Hy-Vee for choosing us as the recipient of this campaign. So, we encourage you to visit the Hy-Vee Store on Gordon Drive and purchase your red bag, starting March 1.
How You Can Help
It is through the generosity of our donors that we are able to help more than 14,000 individuals and families each year.  We truly could not do what we do without you. It is through your generosity that families are building stronger bonds and becoming more self-sufficient.  To learn more about how you can donate to us, please click here.
How We Are Helping Others...
Here is how many people we have been able to help since the start of our fiscal year on October 1, 2020.
Individuals helped with food and personal/household items

Children enrolled in Head Start/Early Head Start

Households helped with LIHEAP
To ensure everyone's safety, we ask that you stay home if you are feeling ill or have tested positive for COVID-19.  You can call our agency at 712-274-1610 and we can deliver the items you need to your home.