Child and Adult Care Food Program (CACFP)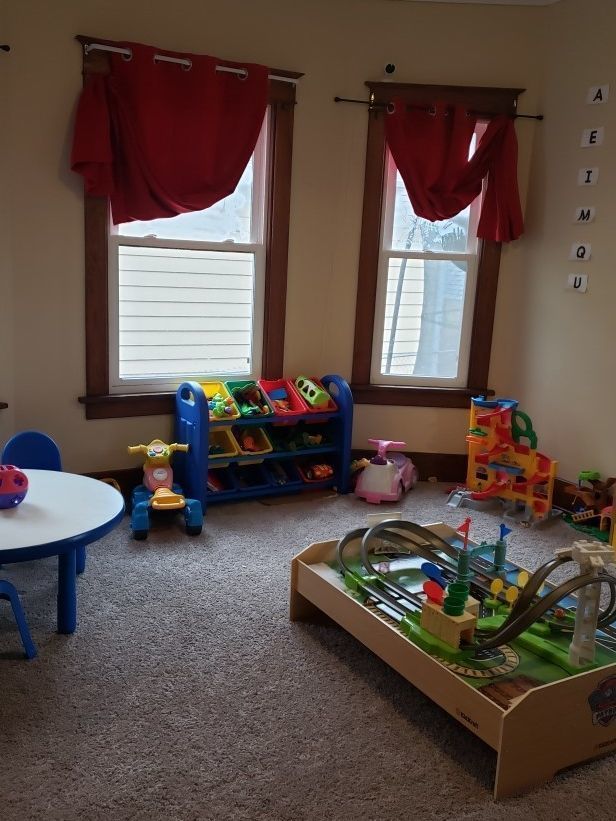 Since 1985, Community Action Agency of Siouxland has been administering the Child and Adult Care Food Program, also known as CACFP.  This program provides meal reimbursement and nutrition education to registered child care providers. We have recently expanded the number of counties this program serves to include in-home childcare providers in Cherokee, Ida and Plymouth, along with Woodbury.  To be eligible providers must be registered with the Department of Human Services to participate in the program. We are currently working with 74 in-home daycare providers that are serving more than 800 children.
"Simply put, it is an awesome program," said Janet Jansen of Janet's Little Angels Daycare in Moville.  "This program has really helped provide healthier food for the kids and it has helped me be stronger financially with my business." 
Each year, Holly Smith of Holly's Daycare in Sioux City, builds a garden to teach her daycare children about the importance of healthy eating. "It helps kids learn about the food they are eating," she said.  Smith said everyone benefits from the trainings that are offered through CACFP. "Food safety is so important. The things I learn from these trainings have helped my daycare thrive and be safer for everyone who comes here."
If you are a registered daycare and would like more information on CACFP, please contact our program director Tammy Herbert at (712) 274-1610 x212 or by email at therbert@caasiouxland.org.
Debunking Myths
Vaccinations for COVID-19 are ramping up across the country.  Beginning, April 5, Iowa Governor Kim Reynolds has announced the vaccine will be available to all Iowans who are 16 years old and above. Each year, our Head Start and Early Head Start programs serve more than 650 children, making it one of our largest programs that we offer. That is why the U.S. Department of Health and Human Services directed states to make sure employees, educators and child care workers be vaccinated by the end of March.  If our staff are vaccinated, it will keep our families safe.  Right now, there are many myths out there regarding the COVID-19 vaccines and we wanted to share some information from the Center for Disease Control (CDC) about some common misconceptions.  For more information on where to get the vaccine in Iowa, please click here.
How You Can Help
It is through the generosity of our donors that we are able to help more than 14,000 individuals and families each year.  We truly could not do what we do without you. It is through your generosity that families are building stronger bonds and becoming more self-sufficient.  To learn more about how you can donate to us, please click here.
How We Are Helping Others...
Here is how many people we have been able to help since the start of our fiscal year on October 1, 2020.
Individuals helped with food and personal/household items

CACFP Providers

Households helped with LIHEAP
To ensure everyone's safety, we ask that you stay home if you are feeling ill or have tested positive for COVID-19.  You can call our agency at 712-274-1610 and we can deliver the items you need to your home.