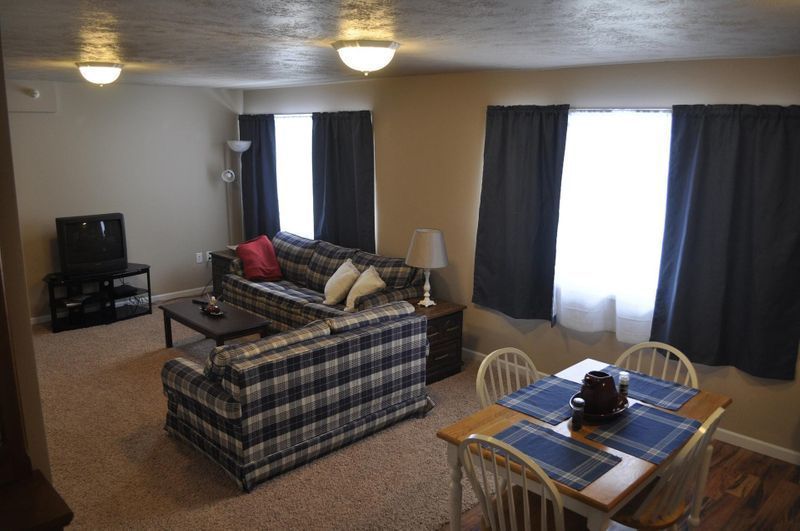 Helping Families At Welcome Home
The COVID-19 pandemic has impacted every person across the globe.  Here in Siouxland that is no different.  After being laid off or furloughed, many families have been struggling to pay their essential bills and keep a roof over their head. 
Since 2011, our Welcome Home program has opened their doors to help more than 260 homeless families find permanent housing and become self-sufficient.  When Sarah and her children came to Welcome Home they had no where to turn. "For the first time I finally felt safe," said Sarah.  "Being at Welcome Home helped me to be excited and have the confidence to build a home for my children and I." 
During the pandemic, we have been so fortunate to have some incredible donors to help families like Sarah. They have helped provide rental and food assistance, along with cleaning supplies and other household items that our families needed while they stayed in their apartments during the pandemic.  There are more families just like Sarah. 
Energy Assistance and Rental Help Available
Winter weather is upon us.  For some families struggling to pay their bill due to COVID-19, this can be a really difficult time.  Through the Iowa Finance Authority (IFA), they are offering the Residential Utility Disruption Prevention Program.  Through this program, eligible households can receive up to $2,000 towards electric, natural gas and water bills if they are at risk of disconnection due to an inability to pay due to a COVID-19 related loss of income.  The money received through this program will be applied directly to the utility providers and applied to the applicant's account.  This program is time sensitive.  All applications must be filled out before November 20, 2020.  One important note, this will not impact your eligibility to apply for energy assistance through Community Action Agency. 
Iowa Governor Kim Reynolds has also allocated funds to help renters and mortgage owners impacted by COVID-19 make their payments and avoid eviction/foreclosure.  For those who are renting, this program, through IFA can help with up to four months of payments ($3,200 maximum).  Community Action Agency has been helping IFA review and process applications for renters.  Homeowners will also receive up to two months worth of help towards their mortgage ($3,600 maximum). The funding for this program will end on December 31, 2020. 
If you have any questions about these two programs, please call the Iowa Finance Authority at 800-432-7230.
How You Can Help
The Siouxland Sleep Out has been going strong since 2005. It is an event that raises awareness about homelessness in Siouxland.  For several years, we have been a partner with this event.  With COVID-19, this event is going virtual and that includes the Silent Auction.  Our Welcome Home program is proud to be the recipient of the proceeds for this event. We have a lot of great items to bid on including stay-cations, sports apparel, Indian Motorcycle apparel, memorabilia from the USS Sioux City and much more.  After you register, you will need to download the Givi app on your phone to start bidding. Instructions for this will be sent to your email after you have registered.  If you have any questions about this event, please call Kim Wilson, Chief Development Officer at 712-274-1610.
During This Pandemic We Have Helped
We have been fortunate to be able to help thousands of individuals since the pandemic began.  See how your support has helped them.
Individuals helped with food and personal/household items

Number of renters helped by IFA

Households helped with utilities/water
To ensure everyone's safety, we ask that you stay home if you are feeling ill or have tested positive for COVID-19.  You can call our agency at 712-274-1610 and we can deliver the items you need to your home.