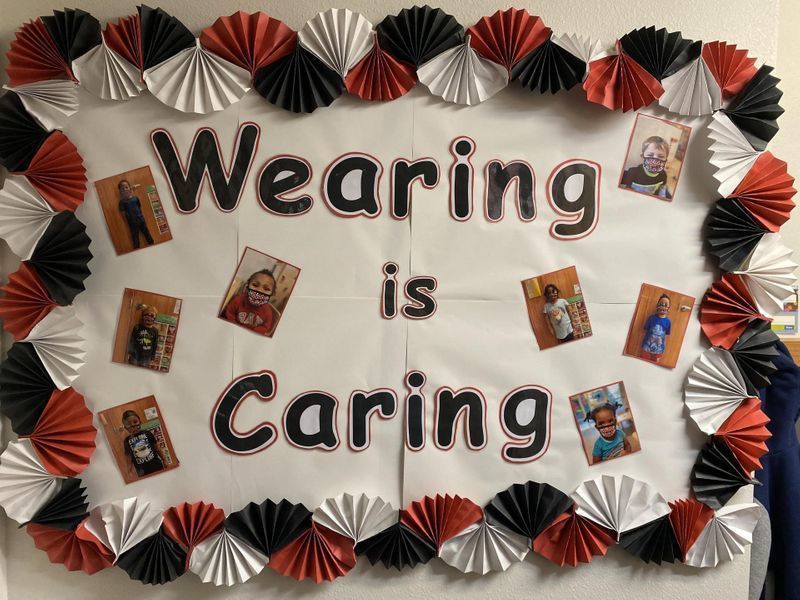 Early Childhood Education Begins
We are so excited to welcome children back into the classrooms at our Early Head Start and Head Start Centers for the 2020-2021 school year.  Many of our classrooms were forced to close following the announcement by the governor in March. Over the past several months, our staff has worked hard to create safety plans, including wearing masks, temperature checking children and parents when they come to school, along with asking them a series of questions. These plans were put into place in an effort to protect our staff and children as we continue to navigate through the COVID-19 pandemic. To date, we have nearly 300 students in our 29 classrooms located across Sioux City.  We still have some classroom openings.  Head Start and Early Head Start is free to eligible families. 
We are also excited to announce the start of a Virtual Classroom for 3 and 4 year-old children as they prepare for Kindergarten next fall.  Our licensed preschool teacher will provide weekly at-home education to children. 
To apply for Head Start or Early Head Start, click here.  You can also call us with any question at 712-274-1610 and ask for our Enrollment Specialist.  
Helping Others Through Partnerships
Helping People. Saving Lives.  That is a vision we live by each and every day to help our low income families.  However, we would not be able to fulfil this vision if it were not for the help of our incredible partnerships that we have built.  To date, we work with more than 150 partners in the Siouxland area.  One of those partners is Sunnybrook Community Church in Sioux City. Many of our programs have strict income guidelines, or due to certain circumstances, our clients need items they could not purchase without a little help.  One of those clients was Robert.  Due to ongoing medical issues, he was falling behind on his water bill and was at risk of being shut off.  Through the generous monthly contribution from Sunnybrook, we were able to pay his bill and keep the water running at his home.  We work hard to find resources for any need a family has, whether it be help with their utilities or even finding items such as strollers or car seats which may not be possible through other funds. Elizabeth was going through changes within her job and fell behind on bills, making it difficult to pay for a bigger, safer car seat for her son. We are grateful to Sunnybrook for providing these donations so we can help all of our individuals and families meet their needs.
How You Can Help
As we approach the end of the year, we are excited to be part of some great fundraising events that will help raise money for some of our programs.
The Siouxland BIG Give is a 24-hour fundraising event put on by the Siouxland Community Foundation. This year's event will be held on Tuesday, October 6. This year we are raising money for Welcome Home, our transitional housing program that provides temporary shelter to homeless families. 
We are also excited to take part in the Sioux City CROP Hunger Virtual Walk.  Participants can take part in this event by walking in their neighborhood anytime between Sunday, October 4 through October 18.  A quarter of the proceeds will go towards purchasing food for our Food Bank, with the rest of the monies helping international hunger efforts. 
During This Pandemic We Have Helped...
We have been fortunate to be able to help thousands of individuals since the pandemic began.  See how your support has helped them.
Individuals helped with food and personal/household items

Number of children in Head Start/Early Head Start

Individuals helped by Sunnybrook
To ensure everyone's safety, we ask that you stay home if you are feeling ill or have tested positive for COVID-19.  You can call our agency at 712-274-1610 and we can deliver the items you need to your home.