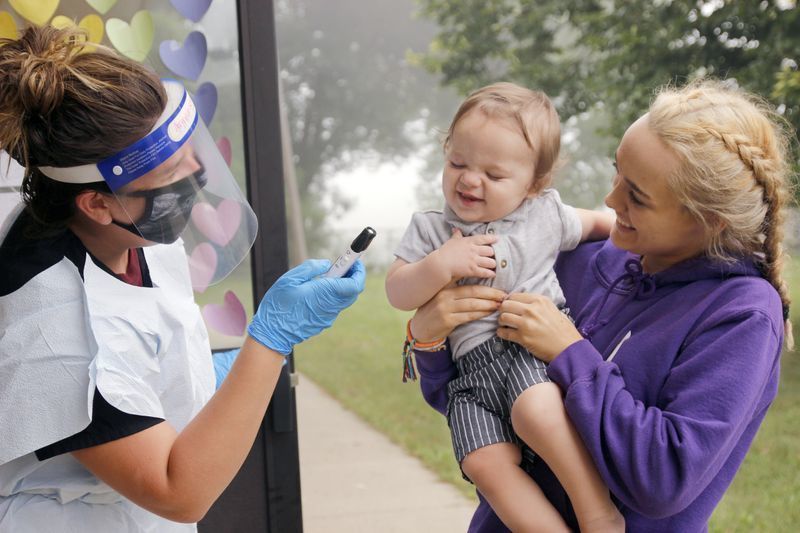 Keeping Everyone Safe
The COVID-19 pandemic has caused hardship for many families in this area.  From the beginning, Community Action Agency of Siouxland has been providing essential services to low-income individuals and families.  We want to assure you that we are doing everything possible during this time keep everyone safe in all of our locations.  Our staff has been closely following recommendations made by the Center for Disease Control (CDC), along with being in constant contact with local and state health officials. During this time we have need to make necessary changes to the way we provide services.  While we recognize this may be an inconvenience, please know that we are working hard to provide the very best services to individuals and families in need.  
Service Changes
Our doors remain locked to the public.  So, please call us at 712-274-1610 to make an appointment if you need assistance.
Please stay home if you are sick or have been in close contact with someone who has tested positive for COVID-19.
Masks are required when visiting any Community Action Agency location.
Enrollment for Head Start and Early Head Start are ongoing, but class sizes have been reduced to help keep staff and families safe.
We have increased our usage of personal protective equipment (gloves, masks, etc.).
We have increased our frequency of routine cleaning at all our locations.
How You Can Still Get Help
The application process for many of our programs, including LIHEAP, Head Start, Early Head Start and Emergency Services can now be accessed online.  Applications are listed under the different programs.
If you do not want to apply online, you may call us for an appointment at 712-274-1610.
If you are in our Home Visitation or Family Development Self-Sufficiency (FaDSS) programs, a staff member will be reaching out to you to discuss alternative ways to meet such as on the phone, email or virtual.
To learn more about our programs, please click on the button below.