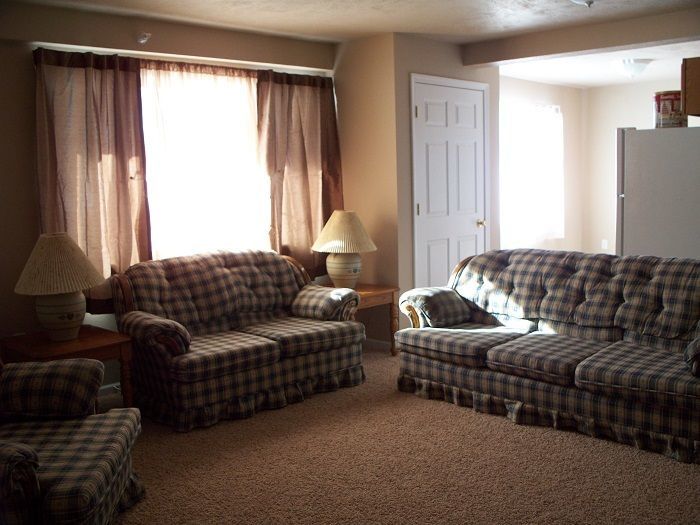 History
The Welcome Home Program is an innovative initiative that combines transitional housing and outreach services to get homeless families in Siouxland off the streets as soon as possible. Our mission is to give them first a safe, furnished place to live, clothing and food; but most importantly a chance to work one-on-one with a family development specialist so they can obtain permanent housing and self-sufficiency. The Welcome Home program has been developed by an Advisory Board. A goal of this program is to address any barriers families may have that contributed to their homelessness. Families that are homeless often have many barriers including: mental health, substance abuse issues, disabilities, transportation, and lack of knowledge about available services. The Family Specialist will help identify and overcome those barriers by forging a relationship with the family and providing intensive support. 
Eligibility
Children under the age of 18 in their primary care
Any adult in the home, must be able to work full-time 
Must be able to pass a criminal background check
For more information about eligibility, please contact Connie Noreen, Program Specialist at (712) 898-4096.
How You Can Help
Welcome Home is the first and only one of it's kind in the Sioux City area. It is primarily funded through grants and private donations. We know that each year, more and more families are struggling and at-risk of being homeless.  That is why it is vital to keep all the doors open at Welcome Home.  This way when families need shelter, we are there to help.  We would not be able to do this without the generosity of our donors. 
To donate, simply fill out the form below and click donate. 
You can also send your donation to:
Community Action Agency of Siouxland
c/o Jean Logan
2700 Leech Avenue
Sioux City, IA 51106