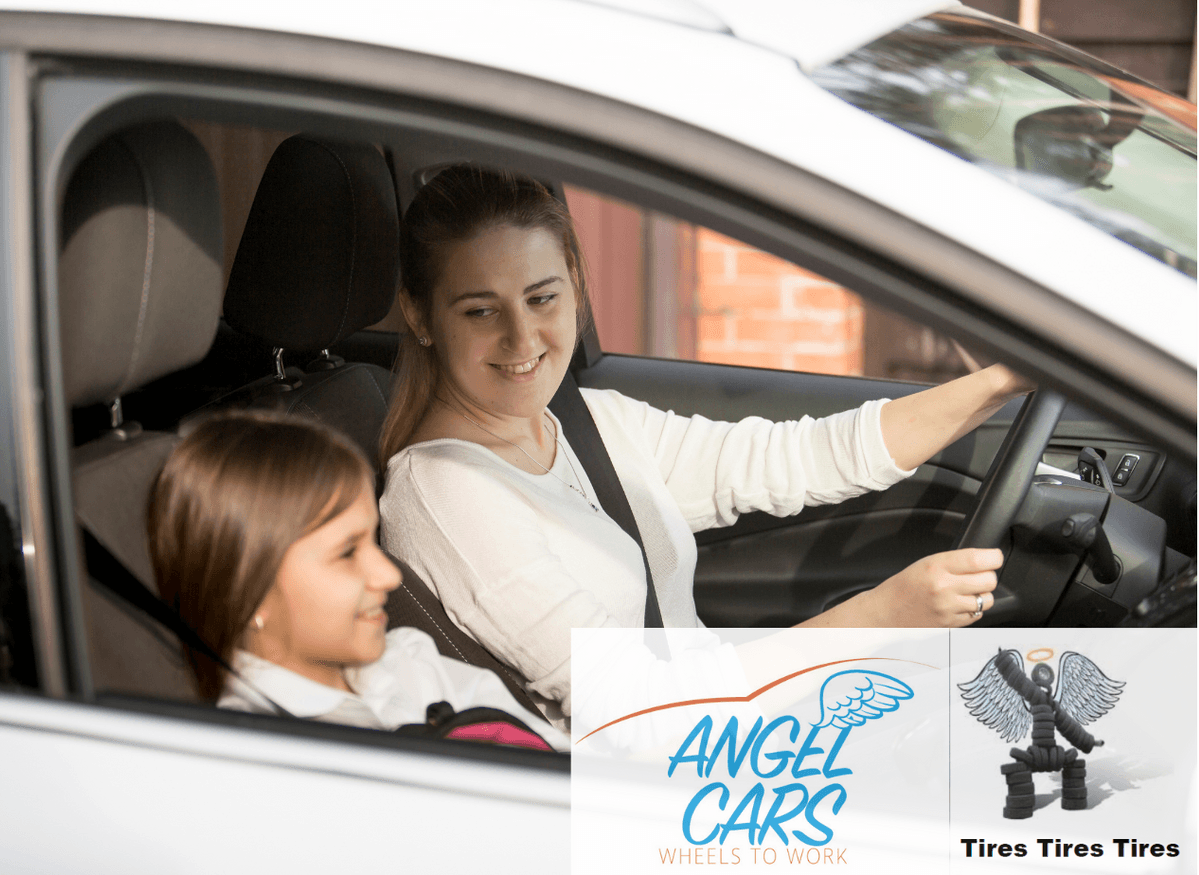 What Is Angel Cars?
In partnership with Tires Tires Tires, the Agency's Angel Cars program is an initiative to refurbish and distribute donated autos for the sole purpose of liberating and empowering single parents that are lacking accessible transportation by giving them ownership of their own vehicles.
Eligibility
To be eligible for Angel Cars you must:
Live in Woodbury County
Be a single parent living with child(ren)
Have no operational vehicle
Be working
Have a valid driver's license
Be able to obtain vehicle insurance
Have a good driving record
Be able to pay for license plates, tax, and registration fees
Be an Angel!
Donate an extra or unused vehicle you may have to Angel Cars to change someone's life right here in Siouxland! Donated cars are cleaned and fixed up for free by Tires Tires Tires.
100% of your donation is passed on to single, working parents in Siouxland who can't do the things that we all take for granted. Things like getting their families to school, to the grocery store, to the doctor, or driving to work.
If you have a vehicle you're not using but it's in good condition, you can donate it to the Angel Cars program by calling Jean at 712-274-1610 ext. 204.