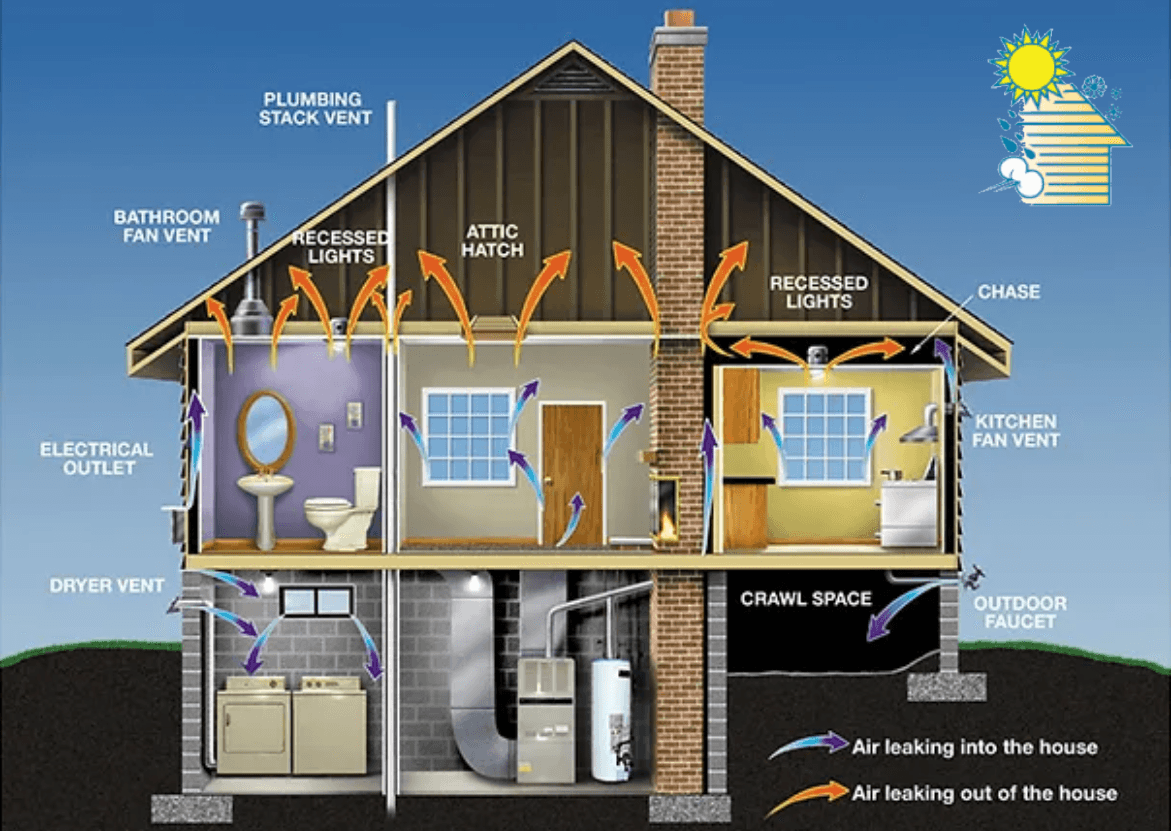 What Is Weatherization?
The Weatherization Assistance Program works closely with the Low-Income Home Energy Program (LIHEAP) to help families decrease their homes energy consumption. The results are lower utility bills, increased comfort and a healthier, safer home. Applicants for weatherization are taken from LIHEAP clients in Woodbury and Monona Counties and are prioritized according to their heating costs and other demographic information. Each year, we receive a priority list for clients who received LIHEAP during the previous year's heating season. Starting with the highest priority points first, we work down the list. 
Weatherization Process
A Certified Energy Auditor will perform an on-site evaluation of the entire home. The whole-house evaluation is extensive and could take several hours to complete. The auditor will need to access basements, crawl-spaces, closets, bedrooms, bathrooms, attics, porches or any other area within the home that may be connected to the thermal boundary.
The auditor will also:
Test the home for the presence of carbon monoxide (CO)
Check chimneys for proper draft
Conduct combustion safety tests on appliances such as water heaters, furnaces, and stoves
Check the home for air tightness
Check the home for existing insulation
After the home is evaluated, the information collected by the auditor is entered into a computerized energy audit. The computerized audit determines which measures may or may not be installed based on the cost effectiveness of each measure. Private contractors are then hired to install the permanent, cost effective measures which will ultimately address both the energy efficiency and the health and safety of the home. Finally, a Certified Quality Control Inspector performs a final inspection which is similar to the evaluation. The inspector will compare the pre and post test data to determine the overall completeness of the home and will also assure that each measure was installed according to the program standards.
Weatherization Measures
May include:
Insulation of attics, walls, and crawl spaces
Infiltration work such as caulking, sealing, and weather-stripping doors and windows
Furnace repair and replacement are also done on owner-occupied dwellings, as needed
Will not include:
Replacing windows
Installing storm windows or doors
Remodeling or renovating the home
Repairing or replacing roofing and siding