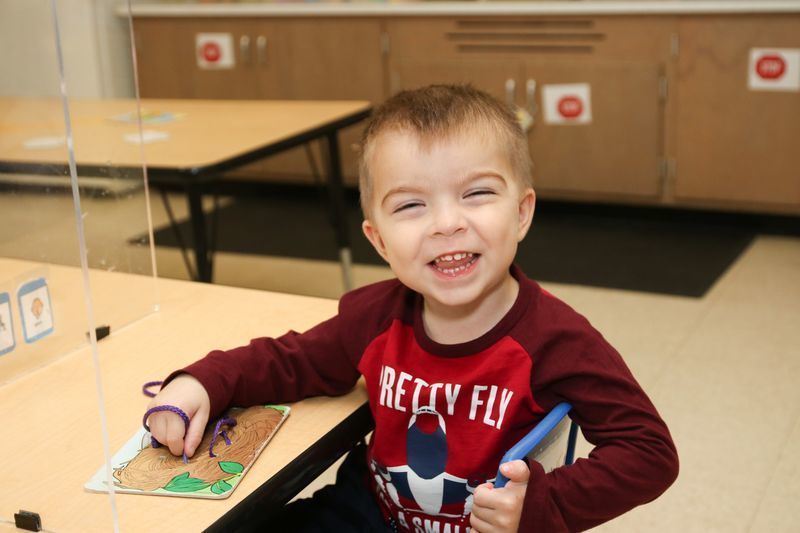 Head Start
Head Start has been administered by Community Action Agency of Siouxland since 1972.  We currently have 21 classrooms in Sioux City that are led by degreed and licensed teachers.  This program serves children age three until they are age-eligible for kindergarten.  Head Start classrooms are in targeted areas of Sioux City that serve a diverse population of low income children.
We support learning through play, creative expression and guided activities.  We build strong relationships as the foundation of early learning. We promote language and literacy development, early math, science and social studies concepts, as well as positive approaches to learning.  We also provide medical, dental, hearing, vision and behavior screenings.  A mental health consultant is also available for children, families and staff.    
Early Head Start
In 1999, we began administering the Early Head Start program which promotes healthy outcomes for pregnant women and children from six weeks to age three.  This program enhances the development of young children and promotes healthy family functioning. We have 8 classrooms in Sioux City.  We also provide virtual home based programming.  Parents are given support through a variety of virtual educational meetings.  
How To Apply
To be eligible for this program, families must live in Woodbury County.  If you would like to start the application process please click on the apply now button and someone will follow up with you to complete the application process. 
For more information about our Early Childhood programs, please fill out the form below.  You can also call us at 712-274-1610 x241